Walter Nowonty's Fw190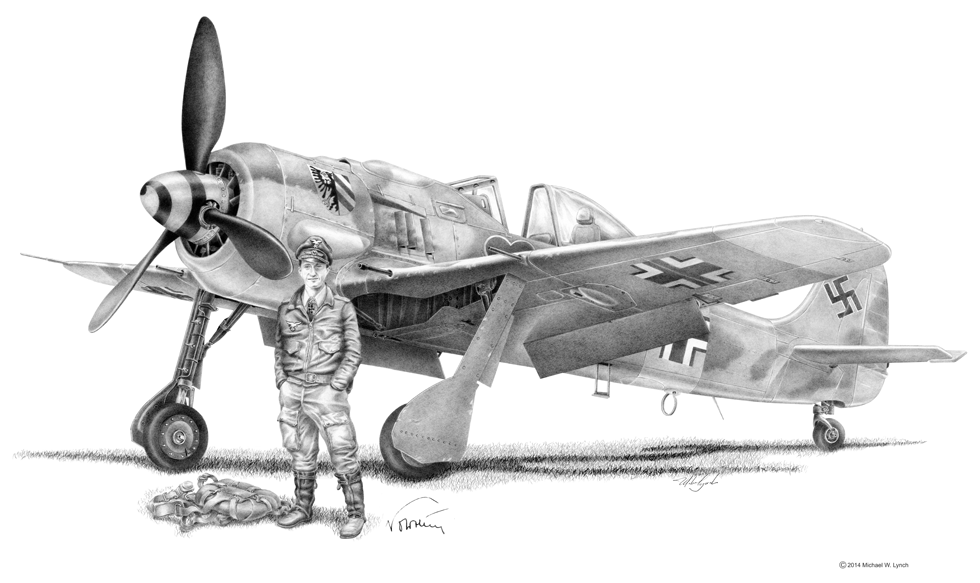 Walter Nowotny, a German WWII Luftwaffe Ace flew Bf109s, Fw190s and Me262s. He was an incredible pilot at 24 years of age with 258 aerial victories, most of those victories in the Focke-Wulf 190.
Click Here
to view illustration progress snap shots.
Walter Nowonty's Fw190 is a limited edition with pilot's
signatures. It's signed and numbered print by the artist.


Print size 18" x 24" $60.00 plus tax and shipping.